Giving Assistant
Shop. Earn. Give! Use Giving Assistant to earn cash back at 3,000+ popular online stores, then donate a percentage of that cash back to organizations you value—as much as 30% of your total purchase price. You'll also enjoy deals like exclusive Office Depot coupons and special offers at stores like Lowe's and Target, all while supporting our mission with your donations



Building for the Future - Endowment Fund
Each year Futures Unlimited provides daily training and support services for over 350 residents of Livingston County who have disabilities or need assistance in reaching their potential. Many of the individuals we serve have special needs that are not funded by other sources. Our agency wants to assure that we will be able to meet the needs of the people we serve from Livingston County for many years to come. With your help, the Futures Unlimited Endowment Fund will help provide that assurance.
Only the interest earned the Endowment Fund will be expended, allowing the principal to remain for the future. Grant funds will only be used for the following purposes: special needs of the individuals we serve such as medical, dental, housing and training needs that are not funded by other sources; equipment for agency programs - specialized equipment is often required to serve persons with disabilities; building adaptations and repairs; facility expansion to meet training and residential needs. No funds will be used for operating expenses. 100% of all contributions will stay in Livingston County to serve the people of our community. All grant requests will be reviewed and recommended by our Quality Assurance Committee comprised of family members of persons served and professionals from the community. Final approval will be made by the Futures Unlimited Board of Directors.
Please Consider remembering Futures Unlimited in your financial plans. Careful planning for the future can benefit you and your family while ensuring the continuation of needed services in our community. The Endowment Fund can accept tax deductible donations, personal property and real estate, the proceeds of insurance policies, and other securities such as stocks and bonds.
Contact Patty Haberkorn or Adeana Fox for further details on the "Building for the Future" Endowment Fund or send your contribution to: Building for the Future, Futures Unlimited, Inc., 210 E Torrance Avenue, Pontiac, IL 61764. Contributions will be recognized each year in the agency annual report and donor plaques at our main facility.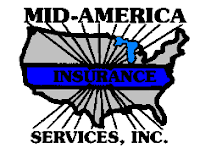 Futures Unlimited, Inc is a 501(c) 3 corporation recognized as tax-exempt by the Internal Revenue Service. All contributions are tax deductible.